Beginner Self Defense Classes Enrolling In July
Learn Self Defense at Any Age!
Regardless of your age, or gender their always seems to be a need for training in Self Defense. Here at Warren Levi Martial Arts and Fitness in Lawrence, NY we have a program offered to adults, teens and kids who want to learn how to steer clear of bullies and negative situations.
Adult Self Defense
You will be taught the self defense skills needed to handle an opponent regardless of your size or physical fitness level. We emphasize on using your social skills before using your physical skills so that every situation is handled in a mature, responsible and SAFE manner.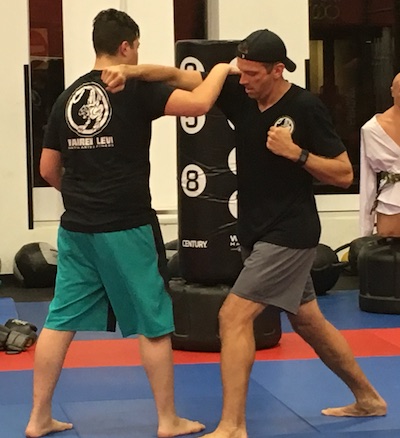 Kids Self Defense
Using a non-violent approach, we train your child or teen to be prepared for anything. We encourage them to avoid negative situations and steer clear of bullies at school and in the streets. They will learn the skills needed to protect themselves if need be.
The program trains you using real life self defense drills and role plays, along with the use of high energy moves such as kicks, punches and jabs.
Safe and Effective!
Our program on Self Defense will provide you with everything you need to know to protect yourself now, and in future confrontations. This program on Self Defense is taught by well qualified instructors in a safe environment that invites the whole family to practice.
What You'll Learn at Five Towns self defense
More Confidence
Increased Stamina and Coordination
Increased Awareness
Stranger Danger Tips And More