Get The Best Age Specific Kids Martial Arts Classes At Warren Levi
At Warren Levi Martial Arts and Fitness, we're bringing you the most comprehensive Kids Martial Arts classes in Five Towns with programs that are suited for every age group. Each class has been designed with the age of the student in mind as well as their developmental levels.
Our Kids Martial Arts Classes offer students the ability to make new friends, have fun and most of all learn the techniques and traditions to excel academically, mentally and physically.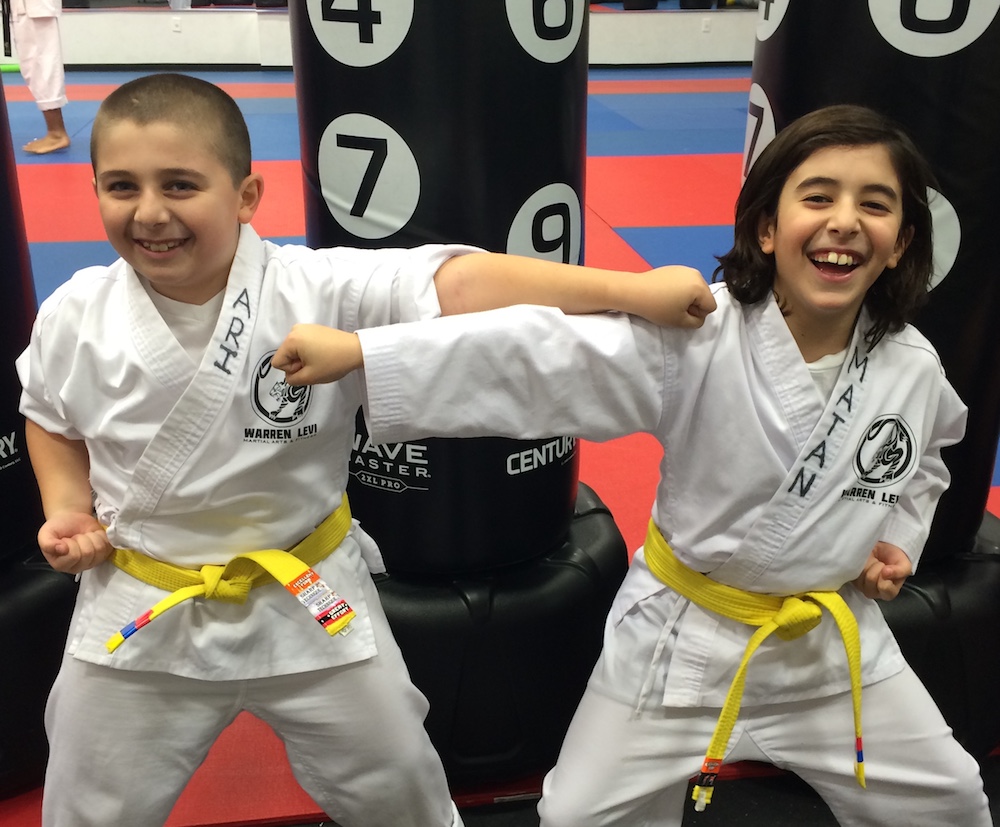 Kids Martial Arts Classes At Warren Levi Include:
Lil' Dragons 3-6
Our Lil' Dragons class prepares your child for the basic life skills, such as manners, listening and focusing their attention. Our child-friendly instructors instill self-esteem to ready the young children for our Kids Karate program. Using Warren Levi's Karate Belt Curriculum your child will learn how to set short and long term goals while keeping the class exciting and inviting.
Kids Karate 7 and up
Our Kids Karate program teaches kids traditional karate skills, including blocks, punches, and kicks performed while in various karate stances. Kids will wear the tradition GI along with their coordinating belt color which shows off their level of advancement. We encourage your kid to advance at their own pace and will work with them to achieve their next colored belt. We also use Japanese terminology to keep the kids interested in every stance and movement they do.
Teen Classes
Teens have the opportunity to learn an array of Martial Arts which include Karate, Boot Camp, Muay Thai, Mixed Martial Arts and Krav Maga. Each aspect of the program teaches your teen to be prepared for anything. We train them to become tough, yet safe fighters and to develop the confidence and self-discipline for a long and happy lifestyle.
Sign Up Today For Warren Levi Kids Martial Arts Classes!
Whether you want to improve your child or teen's attitude, mindset or their physical fitness, we can help. Our Kids Martial Arts instructors are very welcoming and encourage their students through positive recognition in a clean and safe environment. To get started or to learn more, simply fill out the form on your screen now and we'll take it from there!